Jeju Ugidongmul Shelter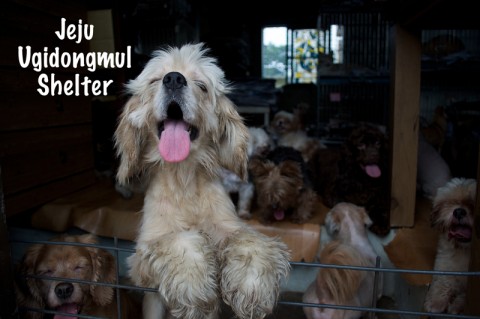 The Ugidongmul Shelter is a private no-kill shelter run by a Jeju high school teacher with the help of volunteers. The shelter was under an eviction notice in 2012 and moved to a new location outside of Jeju-si in early 2013.
The shelter is home to both cats and dogs and sometimes other small animals. The animals here are either abandoned, lost, or homeless. Many have previous house training, and they come in all shapes, sizes and colours. Animals are available for adoption into forever homes, however the shelter would like potential adopters to visit the shelter at least three times before adopting an animals.
Currently there is no foreign volunteer group that visits the shelter. Korean volunteers visit regularly however, and new volunteers are welcomed.
For more information on the shelter or to find out how to volunteer, please visit the Ugidongmul Cafe website, which can be found under "Links" on the right -->
A Daum registration is required.
Animals Sheltered
Cats
Dogs (large)
Dogs (small)
Other
Getting Involved
Donation Details:
None requested at this time.
Getting There
Need Appointment to Visit:
Yes
Hours of Operation:
Directions:
The Ugidongmul Shelter moved to a new location outside of Jeju-si in early 2013.
Links
Files to Download