A Petition to stop the construction of Jeju dog farm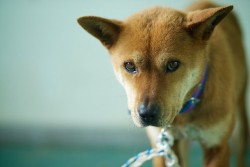 While living on Jeju I was aware of the existence of dog farms and dog meat restaurants throughout the province, although I had never visited one personally one myself. The amount of development ongoing on Jeju is changing the face of this beautiful island and new 7th wonder of the world, not the least of which appears be another large scale dog farm.
For those interested, I have come across a petition to Mayor Kim Jae-Bong to stop the construction of this farm and to enforce regulations against the dog meat industry.
To read more, and to sign the petition, please click here.
Also important
Unrelated to animal welfare but relevant to those who love Jeju, I would also like to spread awareness of the fight against the construction of a naval base in the village of Gangjeong, not far from where I used to live. The destruction that has already occurred is alarming, but the people who are protesting are not prepared to give up.
Please visit www.savejejunow.org.
Updated Jun 13, 2013
5206 Views