Wondering what you can do to get involved helping animals in Korea? Here's a short list to get you started:
Adopt
By choosing to adopt instead of buying from a pet shop or breeder, you give a homeless animal a second chance at happiness. You can also promote adoption by sharing information about animal shelters with friends and colleagues who are considering adding a companion animal to their lives.
Foster
Save a life by making the commitment to house a cat, dog, or smaller pet in need and help them find their forever home. Contact a shelter with a fostering program to find out how to get your home ready and which animals have the most urgent need.
General Shelter Wish List

Dog/cat food (dry, wet)
Food/water dishes
Cat/dog treats
Dog leashes
Collars
ID tags
Cleaning supplies
Grooming supplies
Dog houses
Cat towers
Pet beds/bedding
Crates (wire or hard-sided)
Pee pads
Cat litter/litter boxes
Parasite preventatives

NOTE: Before donating, contact a shelter directly to ask them what items are needed, how many, what sizes, and how you can deliver your donation.
Volunteer
Privately-run and municipal shelters as well as rescue groups exist in most cities throughout Korea. Many shelters welcome expat volunteers. Shelters commonly need help with cleaning, grooming, exercising, feeding, watering, and socializing dogs and cats. Many places need assistance with basic maintenance of their facilities as well (painting, yardwork, minor repairs, etc.). Visiting once or regularly is always worth it-- the animals are grateful for every minute you can spare!
Donate
Even sick animals deserve a chance at happiness. Many cats, kittens, dogs and puppies need special attention to get healthy before they can find permanent adoptive homes. Help save a life by donating toward the medical and/or boarding costs of a homeless animal. You can also support rescued animals by giving new or gently-used pet supplies to a shelter, rescue group, or foster home in Korea.
Fundraise
Contact a shelter near you to find out if you can contribute to one of their fundraising events by finding sponsors, musicians or entertainers; creating promotional materials or contacting media; promoting their event on social media; selling tickets, helping set up, or cleaning up afterward. It is always best practice to ask permission from the group you want to help before organizing any event on your own.
Transport
If you have free time and like to travel, you can help deliver an animal by subway, bus, train, or even by ferry from a shelter to a foster or adoptive home elsewhere in Korea. Having a car and an international driver's license is especially helpful for transporting larger dogs who can be difficult to travel with on public transportation. If you are flying back to your home country, consider acting as a pet courier-- your help can reunite a family or bring a special needs animal to an overseas rescue. Try posting Korea-based Facebook group Airborne Animals to find out about how to courier a pet.
Pet Sit
Helping out a foster parent or fellow pet guardian is a great way to earn some "credit" before you take a vacation and need a pet sitter of your own. Holidays and summer vacation are naturally the most popular times when people travel, but pet sitters are needed throughout the year for a weekend or a few weeks at a time. To offer your pet sitting services, join the Facebook group Pet Sitting Network - South Korea.
Write
If you have a way with words, you can use your talent to speak up for animals in a number of different ways. Bring animal issues to light not only on your own blog or website, but also on expat community websites and forums, in local newspapers and magazines, or in school, work, or community group newsletters. Less activist and more practical? Give adoptable animals a voice by offering to write adoption profiles in English for animal shelters.
Photograph
Shelter animals desperately need someone to see their beauty and showcase it for the world. Volunteer an afternoon at a shelter to take portraits of dogs and cats, then share your photos for adoption profiles and animal shelter galleries. Adopters often decide to go meet their next best friend at a shelter because they've first fallen in love with an adorable photo. And sad to say, the animals with dark, small, blurry unflattering photos get overlooked and have less of a chance of finding forever homes. For tips on photographing shelter animals, check out the videos at One Picture Saves a Life.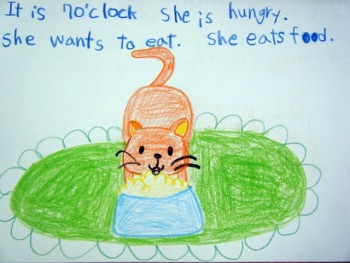 Educate
You can share a positive message about animals in many different ways: discuss arguments against the dog-meat trade with adult students, friends, or colleagues; share websites about animal welfare through your online social networks; read an animal-friendly book in your class or with your children; or bring humane education to your classroom.
Petition
Lend your support to credible organizations campaigning to help Korean animals, such as CARE (Coexistence of Animal Rights on Earth), KARA (Korea Animal Rights Advocates), and IAKA (International Aid for Korean Animals).
NOTE: Always use caution when choosing who to support. Avoid sensationalist campaigns that lack transparency, that is, fail to provide a name, address, contact information, a nonprofit registration number, receipts or proof of how money is spent, and/or which lack measurable goals.
Written by Karen Busch. A longer version was originally published in 2011.