A raffle for needy animals - GREAT PRIZES!!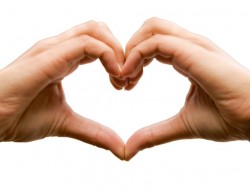 *!*!*!*CHANGE OF PLANS, LADIES AND GENTS!*!*!*!*
This fantastic online raffle will now be even more fantastic because we are going to do the draw on SATURDAY, JULY 26TH IN PERSON! Venue still TBD, but you now have more time to enter and have a fun, for-a-good-cause event to look forward to ;)
Please continue to buy raffles via PayPal or Korean bank, and/or on the night of the event. If you win something and are not present at the draw, don't worry -- our offer to mail you your prize still stands :)
More details to come!
---------------------------------------------------------------------------------
Last year we did an online raffle and it was a huge success. This year we've taken it up a notch and added some even MORE amazing prizes that you will definitely want to get your hands on!
CHECK OUT THESE AMAZING PRIZES THAT ARE UP FOR GRABS!! (HUGE thanks to our sponsors!)
- A "six pack prize package" from the awesome Gringos Korea guys. (5 burritos [one of each variety] and a salsa. Unless the winner is vegetarian, in which case all 5 will be vegetarian)
- A voucher for Craftworks Taphouse Namsan worth W30,000.
- W25,000 voucher for homemade, animal-friendly, vegan body scrubs &/or peanut butter by Cathy. Kindly donated by Leonie & Jennifer.
- A personalised oil painting of your favourite photograph by talented artist, Stephanie.
- A voucher for 1 x regular pizza at Bonny's Pub.
- Five free classes for you and a friend with BAFIK, worth W100,000.
- A print by professional photographer, Dylan Goldby, of a Korean scene. Check out his Facebook page here.
- A "power hour" head-shot session by professional photographer, Jeku Arce.
- A voucher for TWIGA, the new South African restaurant in Itaewon worth W20,000.
- A voucher from Mi Casa Spanish Cuisine & Wine Bar for a set menu for 2: tapas, main dish, dessert, 2 glasses of wine (weekdays only).
- A voucher from Phillies Pub worth W25,000.
- A one-month membership (2x/week) at Body & Seoul Martial Arts and Fitness Center.
- A photo session with Get Real Photography (for family/couple/pets - your choice!), lasting 1.5 - 2 hours & you will get around 20 photos. Worth W200,000!
HOW MUCH?
1 ticket = W5,000
3 tickets = W10,000
Feel free to buy as many as you like. If you are not in Korea, why not buy for a friend?
HOW TO PURCHASE YOUR TICKET(S):
1. Deposit your money into the following account:
Clare Mills
KEB
620-225106-911
OR use PayPal: oosterpark@nate.com (*Please be sure to note that your money is being sent for the RAFFLE.)
2. E-mail your name, the amount deposited, your PHONE NUMBER and the CITY you live in to raffleforcharity2013@gmail.com (yes, "2013" is correct.)
3. Once I have checked & confirmed the deposit you will get a notification e-mail from me.
WHEN?
- The draw will take place on the 26th of July 2014 at 8pm.
- Winners will be announced on this page and on Facebook.
- Winners will be contacted via e-mail or text message.
FAQ's:
Thank you for reading this far! We hope the following questions and answers will alleviate any hesitation you may have about supporting this cause. Please do not hesitate to contact me should you have any further queries.
Clare Mills - Asan Shelter Adoption Coordinator
1. Q: Who developed the 'emergency fund'?
A: This was developed by the Asan Shelter adoption coordinators about 2 years ago. We got tired of having to fundraise & "beg" for money every time we had a dog (or cat) in need. We decided to open a separate bank account so that we had backup funds for emergencies, hence the name. We did Halloween, Christmas, Valentines fundraisers, we sold burritos at the shelter on volunteer days, we collected small change from volunteers at shelter trips, we put collection jars into our vet's office etc. All this went into the "fund". I keep a detailed spreadsheet of every single transaction in the account.
2. Q: The money for the virtual raffle tickets is being transferred to the personal bank account of a single person, why is that?
A: The bank account is under my name because we are only volunteers and not an "official" organization, therefore we cannot create a bank account with a title such as "Emergency Animal Rescue Fund". This bank account exists under my name solely for the purpose of this fundraiser. I have internet banking and therefore can check the account daily, correlate the ticket purchases with the monetary deposits and update the spreadsheet accordingly.
3. Q: How is this money spent?
A: This money is mostly spent on medical bills to decrease the financial strain put on a foster parent who may otherwise be deterred by taking on such a sick dog. The emergency fund is mainly used for the medical costs of animals that are being taken into urgent care. Sometimes the money is used to send a dog to school to increase their adoptability. It is also used to purchase heartworm prevention, Frontline, cleaning supplies etc. for the animals.
4. Q: Who decides how the money is spent?
A: I do, along with the other head adoption coordinator.
5. Q: How do the people who decide how the money is spent get elected or chosen to do that?
A: I was never elected, but have been volunteering for a long time at Asan and assisted in the opening of the emergency fund. Since Allison Young left Korea, I am now the head adoption coordinator for Asan shelter, along with my friend and colleague, Stephanie. We make the final decisions on where the money goes based on who we feel are in urgent need.
6. Q: Are there animals or shelters, specifically, that are the beneficiaries of the collected funds?
A: The animals are usually associated with the Asan shelter. We do not raise funds for the actual shelter, maintenance thereof or for Mr Park (shelter director). We raise funds to support any animals that need it and to take financial strain off of the foster parents.
7. Q: Again, who decides that?
A: As above, I do, together with my team of long-term volunteers and coordinators.
8. Q: Are there regular detailed records kept about how much money is collected, from whom and where, specifically, this money is spent?
A: Yes, I have this and balance it down to the final won.
9. Q: Do the people who donate get to see these records? If so, when? ; If not, why not?
A: Of course, if they wish to. Usually the result is very clear – the animal they wanted to help gets to the vet, gets diagnosed, treated, hospitalised and into a home.
10. Q: What about previous fund-raisers for the 'emergency fund'--how has that money been spent? Can we see those records?
A: The money has been spent in the same way as above. If people want to see it, it's all in the same spreadsheet. I have one spreadsheet for the entire account.
11. Q: Why are you doing this particular fundraiser now?
A: We want to give the emergency fund a boost, especially as there are a few new arrivals who have tested positive for heartworm and require treatment.
12. Q: Can I buy tickets even if I don't live in Korea?
A: Yes! Anyone, anywhere can buy raffle tickets to support this cause. If you don't live in Korea, you could buy the tickets as a surprise for a friend who is in Korea. Alternatively, if you buy a winning ticket you could donate your prize onwards to another fundraiser & "pay it forward".
13. Q: What if, for example, I live somewhere like Busan but win the gym membership in Seoul?
A: We will try our best to accommodate all winners and this is why we ask you to give us your city when you e-mail us with your entry. If you live far away, we would try our best to award you one of the prizes that can be mailed to you.
Updated Jul 18, 2014
3999 Views